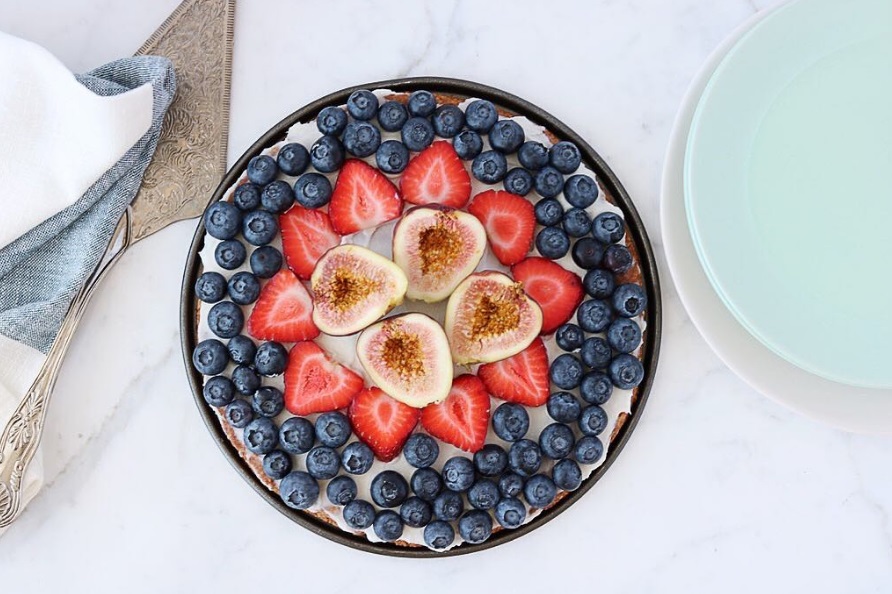 Servings: 8
Ingredients:
Crust
1 cup almond flour
1/3 cup shredded coconut
5 medjool dates – pitted
1 cup rolled oats
3 tablespoons coconut oil – melted
½ teaspoon vanilla powder
Pinch of salt
Filling
Topping
2 figs – sliced in half
1 cup blueberries
1/3 cup sliced strawberries
Direction:
For the crust, preheat oven to 350°F.
Place almond flour, shredded coconut, rolled oats, vanilla powder, and salt in a food processor and process until it forms into crumbs.
Add in the coconut oil and the medjool dates and process. Stop processor and scrape sides.
Continue processing until crumbs start to stick together a little and form slightly larger, moister crumbs. This should take about 1 to 2 minutes.
Press mixture evenly into a 10-inch diameter circle on a baking sheet.
Bake at 350°F for 12 to 14 minutes.
Remove from oven and let cool completely.
Spoon filling evenly over crust.
Arrange fruit over filling.
Slice the fruit pizza into 8 pieces and serve!