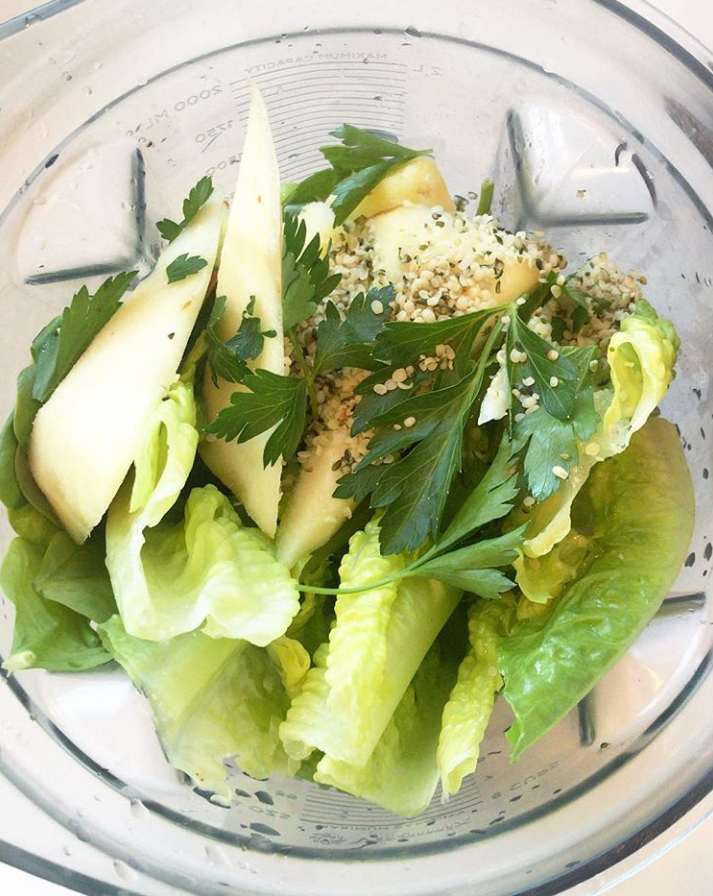 Start your day with living food to fuel your body and create healthy, nourished energy. 

If you are on your wellness journey the priority should be making your breakfast as wholesome and real as you can. I still remember the first smoothie I made many years back- milk, bananas, strawberries and flavored yogurt. It was a great place for me to start and so much better than packaged cereal…But food is truly a journey and I've built upon each step and found ways to include more nutrition and power in my day. Adding more "green" in the morning was one of my goals…???
In my blender this morning I included:
1 cup filtered alkaline water (thank you @alkanatur_northamerica For the awesome filter)
5 organic romaine lettuce leaves
2 cups spinach
1/2 cucumber
1/4 cup frozen pineapple
Small piece of fresh ginger
1 Bosc pear
1/2 juiced lemon
Handful of parsley
1 tsp hemp seeds
Ice cubes (if you want it cold). Blend.
What goal are you working towards?
THE REAL FOOD FRIDGE - Natures Fare said: "[…] Learn more health and wellness tips from Karlene Karst. […]".