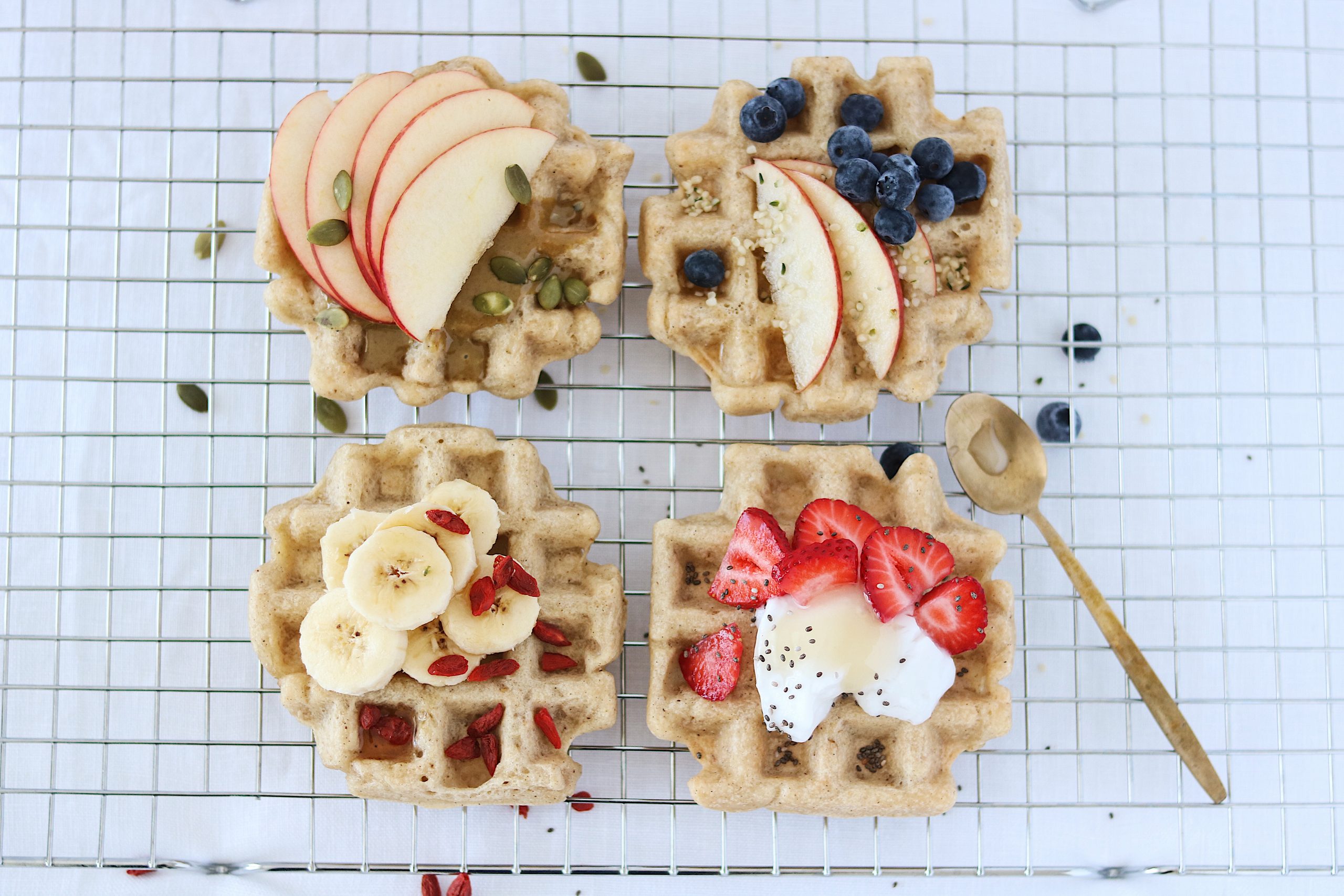 Servings: 4 waffles
Ingredients :
1 medium ripe bananas
2 eggs
¼ cup of almond milk
½ teaspoon of cinnamon
1 teaspoons of baking powder
2 tablespoons ground flax seeds
¼ cup of oat flour
Directions:
Peel and add the banana to a bowl. Mash with a fork.
Add eggs, almond milk, cinnamon and baking powder.
Whisk until smooth and frothy.
Add ground flax seeds, oat flour, and buckwheat flour. Stir until well combined.
Heat your waffle maker and cook the waffles. I used approximately 2 heaping tablespoons of batter per waffle.
Serve with raspberry jam (recipe on earlier instagram feed), fresh fruits, and maple syrup.
Note: double the ingredients to make a bigger batch.
THE REAL FOOD FRIDGE - Natures Fare said: "[…] Learn more health and wellness tips from Karlene Karst. […]".