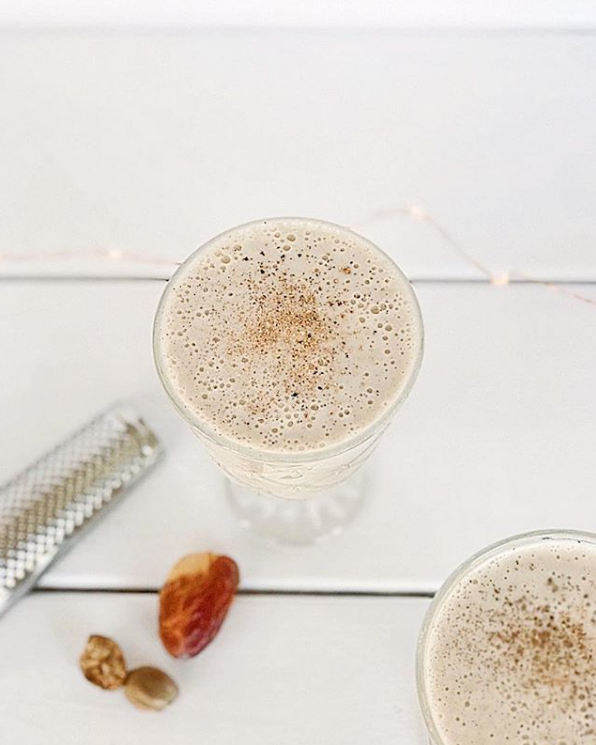 Serves: 4
Ingredients:
Cashew milk
1 cup of Cashews – soaked for 30 minutes
4 cups of filtered water
Pinch of sea salt
Vegan eggnog
4 Pitted dates – soaked
2 teaspoon vanilla extract
1 teaspoon nutmeg
½ teaspoon cinnamon
Generous pinch of cloves
Pinch of sea salt
Extra nutmeg to garnish (I use fresh grated nutmeg for the topping)
Instructions:
For the cashew milk, blend the soaked cashews with filtered water and a pinch of salt in a high speed blender for one minute.
Add the remaining ingredients to your blender and blend for another minute.
Serve in you favourite cup/glass and garnish with extra nutmeg. Enjoy!
THE REAL FOOD FRIDGE - Natures Fare said: "[…] Learn more health and wellness tips from Karlene Karst. […]".