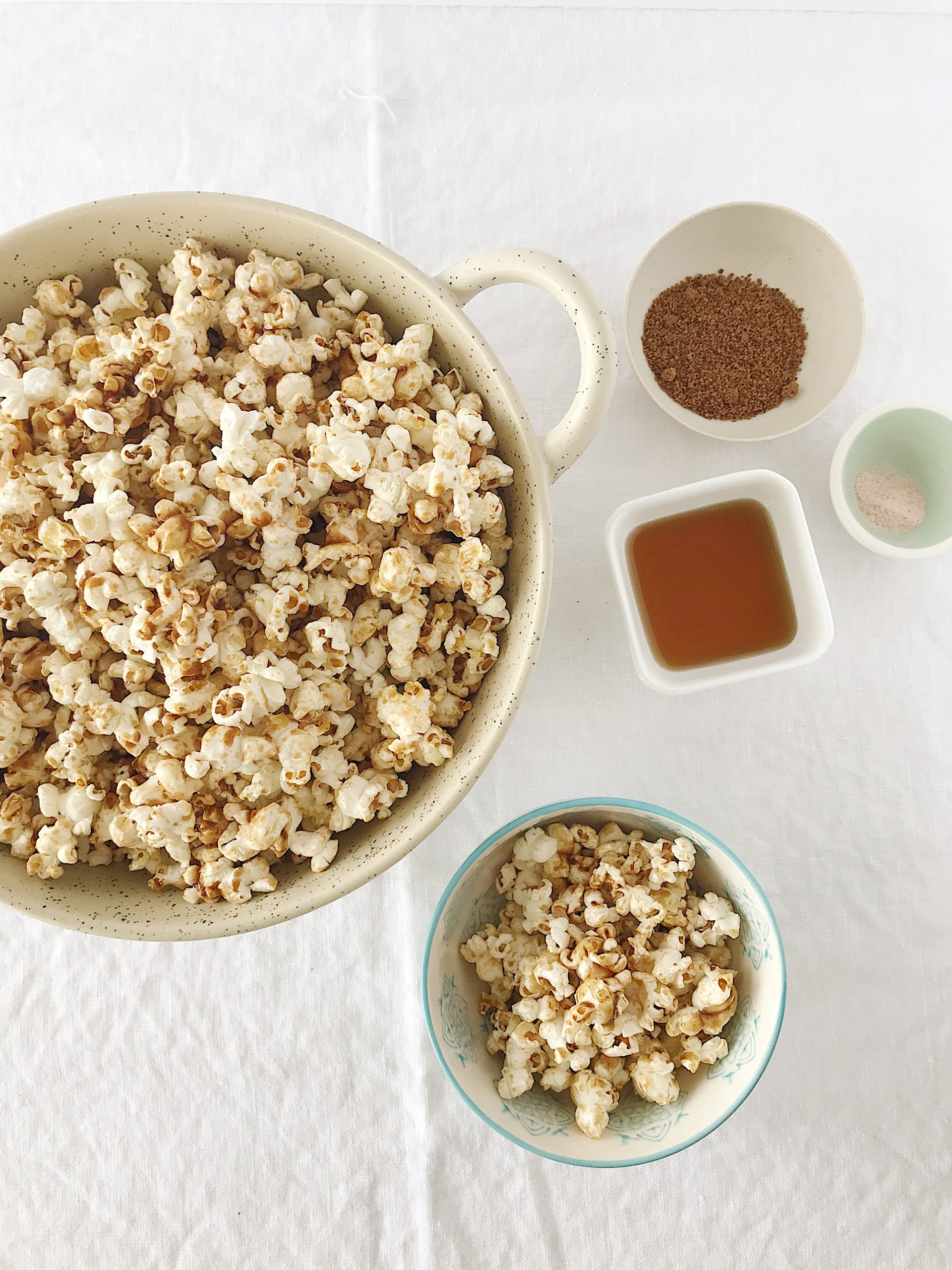 Servings: 6 cups
Ingredients:
Caramel Sauce
¼ cup coconut oil
¼ cup coconut sugar
3 tablespoons maple syrup
1 teaspoon vanilla powder
Pinch of salt
Popcorn
1 cup popcorn kernels
2 heaping tablespoon coconut oil
Direction:
For the caramel sauce – heat the coconut oil on low. Then add in the coconut sugar, maple syrup, vanilla, and salt. Stir together and set aside!
Heat a large pot on medium. Make sure the pot is hot before adding in the coconut oil.
 allow the coconut oil to heat for about 1 minute, then add popcorn kernels into the pot.
Immediately cover with a tight lid and shake the pot back and forth over the stove.
Continue moving the pot back and forth quickly and constantly until all kernels have popped.
Stir in the caramel sauce until all the popcorn are coated and serve right away!
THE REAL FOOD FRIDGE - Natures Fare said: "[…] Learn more health and wellness tips from Karlene Karst. […]".