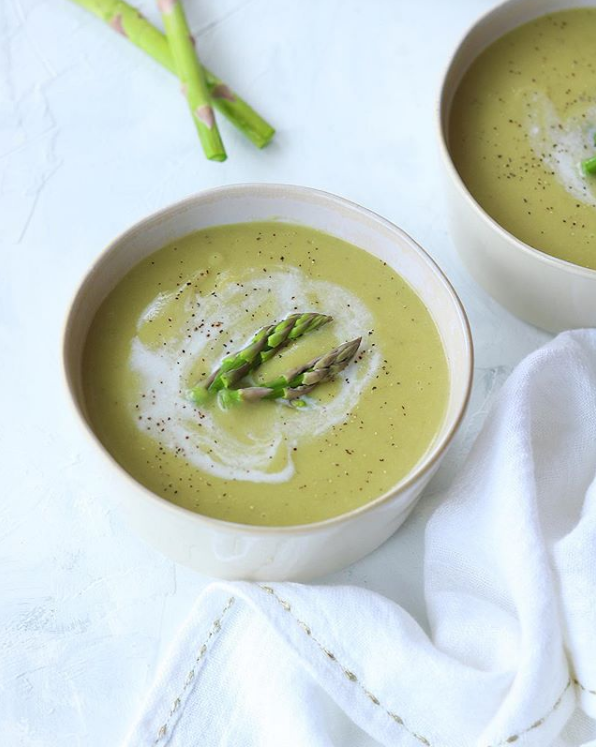 Prep Time: 15 minutes
Cook Time: 45 minutes
Servings: 4
Ingredients:
2½ cup vegetable broth
1 bunch fresh asparagus – about 3 cups, cut into ½ inch pieces
1 large potato – peeled and sliced
1 celery stalk – sliced
½ medium onion – chopped
2 tablespoons unbleached all purpose flour
½ teaspoon sea salt
¼ teaspoon pepper
1 cup full fat coconut milk
Direction:
In a large pot over medium heat bring the vegetable broth to a boil.
Add the asparagus, potato, celery, and onion. Reduce the heat and cook for 25-30 minutes.
Pour the soup mixture into a high-speed blender along with the flour, salt, and pepper. Blend until silky smooth.
Transfer to the same pot, add the coconut milk, and simmer until the soup begins to thicken, about 15 minutes.
Serve right away with a drizzle of coconut milk.
Note: double the ingredients for a larger party.
THE REAL FOOD FRIDGE - Natures Fare said: "[…] Learn more health and wellness tips from Karlene Karst. […]".