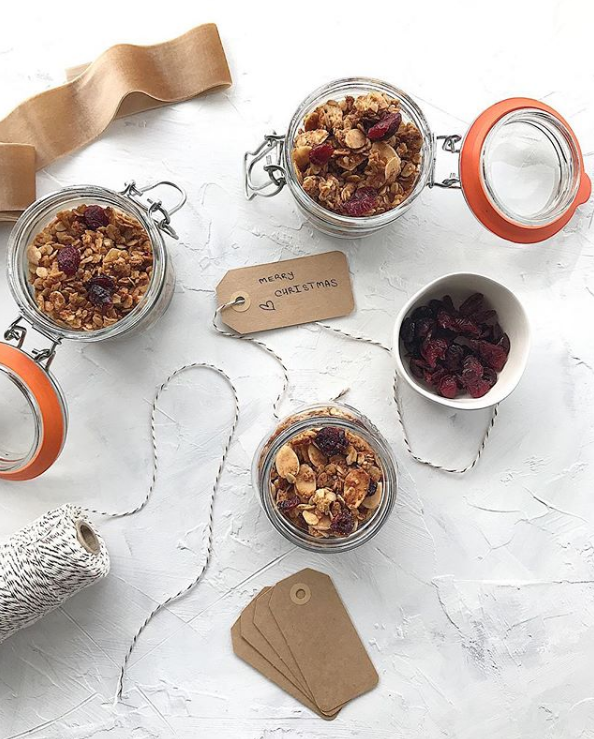 Prep Time: 10 minutes
Cook Time: 20 minutes
Serving: 6 (about half cup per serving)
Ingredients:
2 cups rolled oats
1 cup almond flour
1/2 slivered almonds
1 teaspoon cinnamon
1/2 teaspoon ground ginger
1/4 teaspoon Himalayan pink salt
1/4 teaspoon cardamom
1 teaspoon vanilla extract
1/4 cup melted coconut oil
1/3 maple syrup
1/2 cup dried cranberries
Direction:
Preheat oven to 325 F. Line a baking sheet with parchment paper and set aside.
In a large bowl mix together the rolled oats, almond flour, slivered almonds, cinnamon, ginger, salt, cardamom, vanilla extract, coconut oil, and maple syrup.
Spread the mixture evenly onto a large baking sheet and bake for 18 – 20 minutes. Stir near the halfway point to ensure even cooking.
Remove from the oven and allow to cool completely before adding dried cranberries.
Store in an airtight container for up to 2 weeks.
THE REAL FOOD FRIDGE - Natures Fare said: "[…] Learn more health and wellness tips from Karlene Karst. […]".