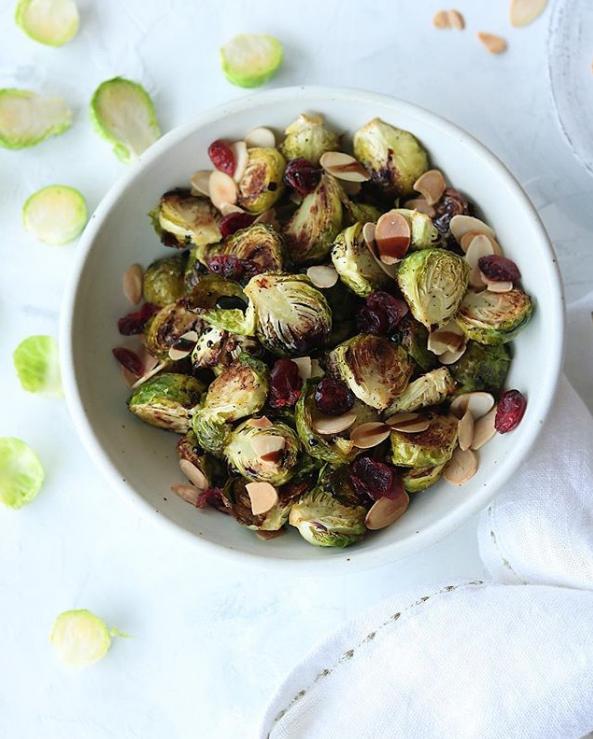 Prep Time: 10 minutes
Cook Time: 35 minutes
Servings: 6
Ingredients:
6 cups Brussels sprouts
3 tablespoons extra virgin olive oil
1 teaspoon salt
½ teaspoon black pepper
¼ cup slivered almonds
¼ cup dried cranberries
4 tablespoons balsamic glaze
Direction:
Preheat oven to 375° F. Line a baking sheet with parchment paper and set aside.
Peel the outer layer of the Brussels sprouts, trim the ends, and cut in halves.
Place the Brussels spouts on the baking sheet, drizzle with olive oil, and sprinkle the salt and pepper.
Toss to coat evenly and bake for about 30-35 minutes. Shake the pan every 10 minutes for even roasting.
Meanwhile in a small pan over medium heat, toast the slivered almonds for 10 minutes. Stirring constantly to avoid burning. ​Set aside.
Transfer the baked Brussels sprouts into a large bowl; add the toasted almonds, cranberries, and balsamic glaze. Toss to combine and serve right away.
THE REAL FOOD FRIDGE - Natures Fare said: "[…] Learn more health and wellness tips from Karlene Karst. […]".