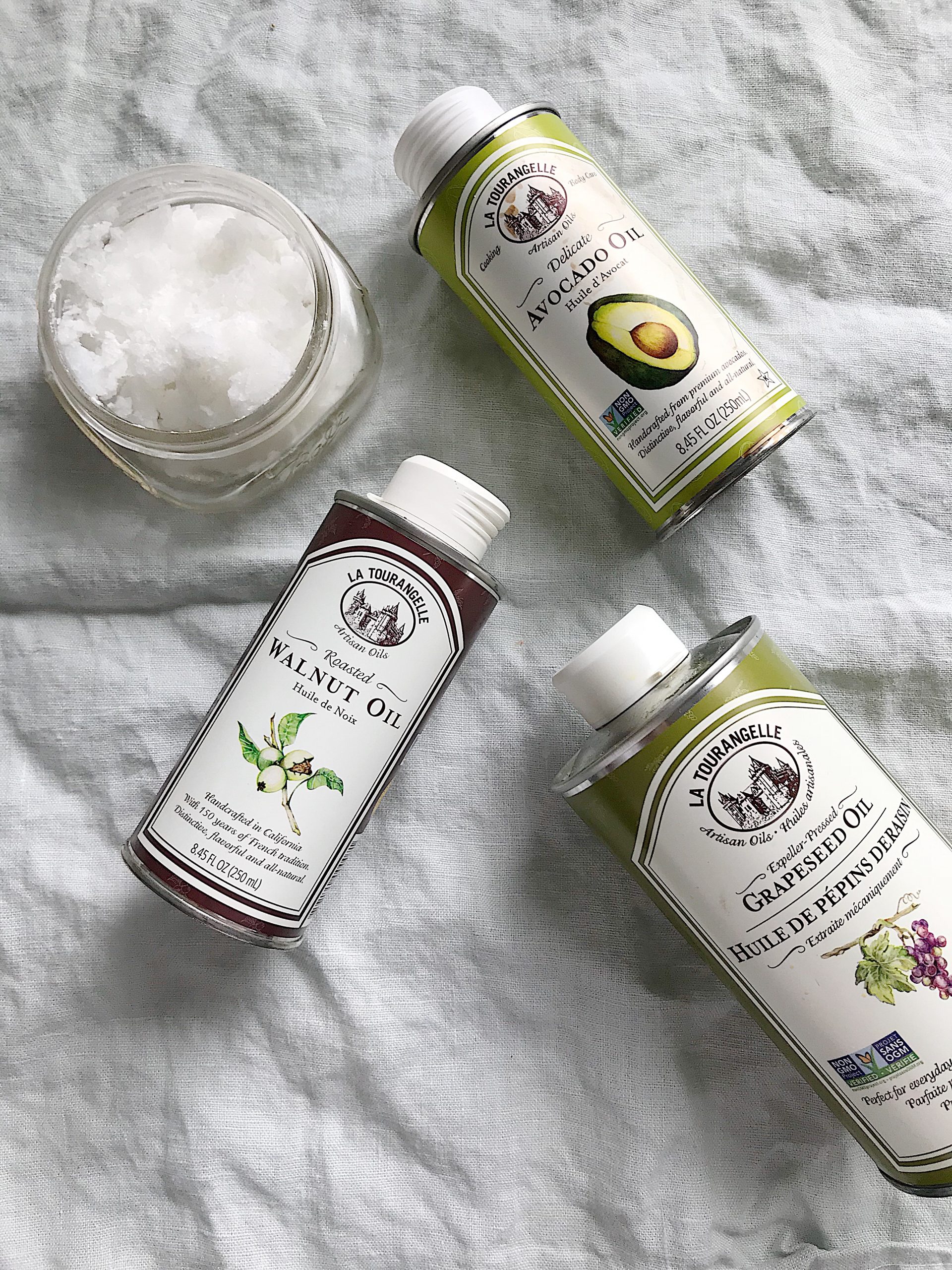 What type of oils are you using in your cooking? Or do you have extra virgin olive oil on repeat?? Matching the type of oil with application and heat, can transform your cooking, the flavour and nutrition of your food.
The smoke point of an oil is the level at which if heated beyond that temperature, the fatty acids will be denatured and oxidation begins. 

I have about 4 different oils that I use in my cooking:
High heat – avocado would be my first choice, followed by grape seed oil. It makes an excellent sautéing oil, and you will know if it's been heated too high as smoke will start rising.

Medium heat – coconut oil and or extra virgin olive oil, depending on the type of food I'm cooking.

Low heat or no heat – it's great to get in the habit of using oils once the food has been cooked. Drizzling a beautiful garnishing oil like walnut, pumpkin or flax overtop of steamed veggies, or salads can transform the flavour and improve mouthfeel, and satiation. 

I use grass-fed butter as well, but I have much more to say about that topic so I'll leave it for another post. Lol. 

I also recommend buying cold pressed, expeller pressed, virgin or extra virgin, and when you get them home store them in a cool, dark place.
Which oil do you want to try? – K
Featured products: La Tourangelle artisan oils (@latourangelleartisanoils) – Karlene's favourite brand of cooking oils for its quality and taste. Available at https://latourangelle.com/
THE REAL FOOD FRIDGE - Natures Fare said: "[…] Learn more health and wellness tips from Karlene Karst. […]".