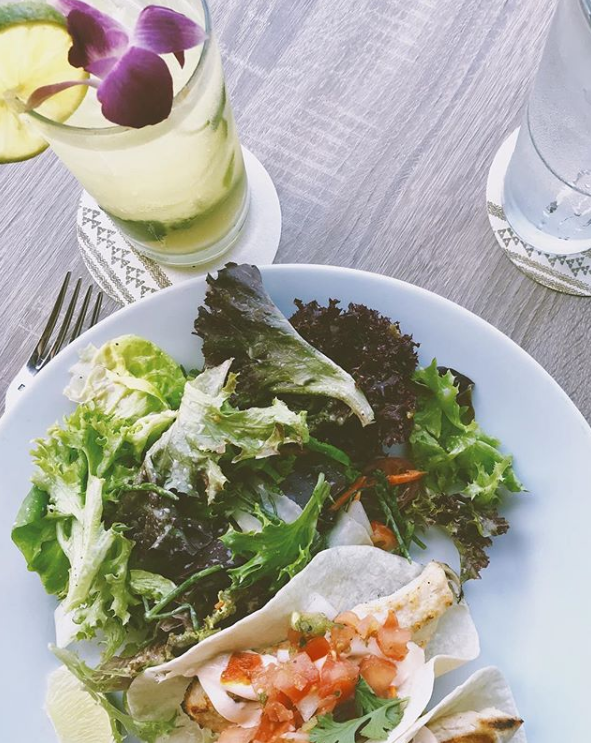 Servings: 4+
Ingredients:
Papaya salad
1 medium papaya
1 head of red lettuce leafs – chopped
1 head of romaine lettuce – chopped
1 medium avocado – skin removed and chopped
1 red onion – thinly sliced into ring shapes
2 medium carrots
Papaya-Seed dressing
1/2 cup avocado oil
2 tablespoons papaya seeds
Juice of one lime
1 tablespoon raw honey
1/4 cup green onion – the white part only
1 tablespoon Dijon mustard
Sea salt
1 teaspoon plum vinegar – you can also use red vinegar
Direction:
Cut the papaya in half, remove the seeds and set aside approximately 2 tablespoons for the dressing. Remove the papaya skin and cut it into cubes.
Add the chopped lettuce into a large salad bowl. Also add the onion and avocado. Using the vegetable peeler, make ribbons from the carrots.
Add the carrot ribbons to the salad bowl along with the papaya.
For the dressing, add all the ingredients into a blender and blend until smooth. Adjust the seasoning.
Pour the dressing over the salad bowl.
Serve right away!
THE REAL FOOD FRIDGE - Natures Fare said: "[…] Learn more health and wellness tips from Karlene Karst. […]".