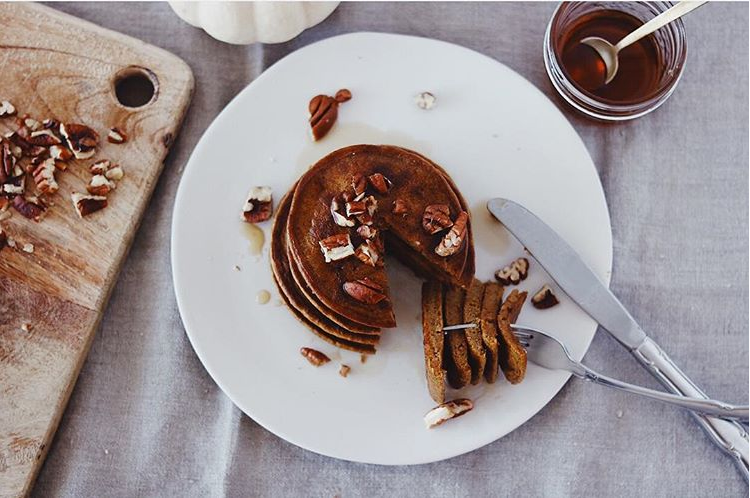 Servings: 10 small pancakes
Ingredients:
2 cups oat flour
1 teaspoon baking powder
1 teaspoon baking soda
2 teaspoons pumpkin spice
pinch of sea salt
2 eggs
1 cup almond milk
¾ cup pumpkin puree
¼ cup maple syrup
3 tablespoons melted coconut oil
1 teaspoon vanilla extract
Directions:
In a large bowl combine all the dry ingredients (oat flour, baking powder, baking soda, pumpkin spice and salt).
In a spate bowl whisk the eggs, then add the almond milk, pumpkin pure, maple syrup, coconut oil and vanilla extract.
Add the wet ingredients to the flour mixture bowl and combine.
Grease a skillet with oil (coconut oil or ghee).
Scoop out ¼ cup of the batter and cook for 3 minutes. Once you see the bubble on the surface, flip over and cook for another 1-2 minutes.
Repeat step number 5 for the remaining batter.
Serve hot with maple syrup and chopped pecans. Have a healthy and restful Sunday!
Notes: Dairy-Free, Gluten-Free
THE REAL FOOD FRIDGE - Natures Fare said: "[…] Learn more health and wellness tips from Karlene Karst. […]".