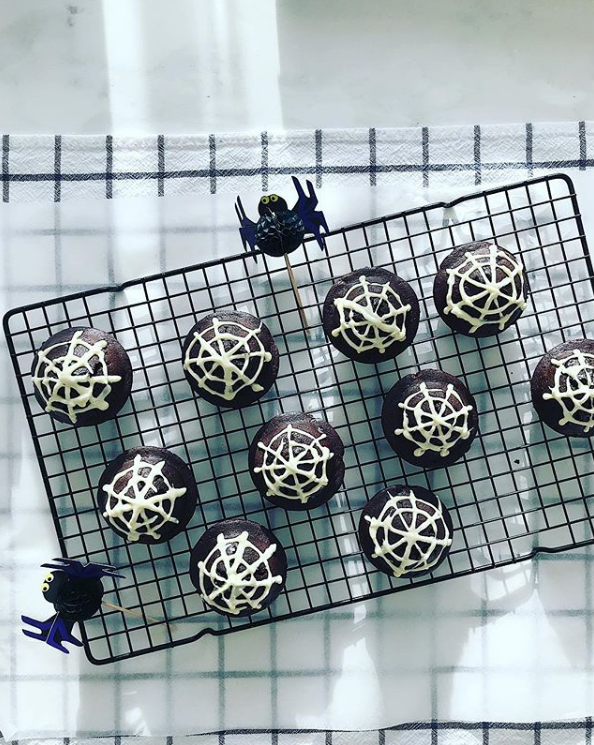 Servings: 12 Cupcakes
Ingredients:
1 cup whole wheat flour
¾ cup of spelt flour
½ cup raw cocoa powder
½ cup coconut sugar
1 teaspoon baking soda
¼ teaspoon salt
2 large eggs
½ cup melted coconut oil
½ cup maple syrup
1 teaspoon vanilla extract
¼ cup coconut milk
½ cup hot water
Direction:
Preheat oven to 350° F. Line a muffin tin with cupcake liners and set aside.
In a large bowl mix together whole wheat flour, spelt flour, cocoa powder, coconut sugar, baking soda, and salt. Set aside.
In a medium bowl beat the eggs and add in the melted coconut oil, maple syrup, vanilla extract, coconut milk, and hot water. Add this mixture to the flour bowl and mix until its combined.
Divide batter evenly between cups, filling them about ¾ full. Bake for 15-20 minutes, or until a toothpick inserted into the center comes out clean.
Allow cupcakes to sit for 10 minutes, then remove from pan and allow to cool completely on a wire rack.
Decorate with melted white chocolate or serve on its own with a cup of almond milk. Yum!
THE REAL FOOD FRIDGE - Natures Fare said: "[…] Learn more health and wellness tips from Karlene Karst. […]".