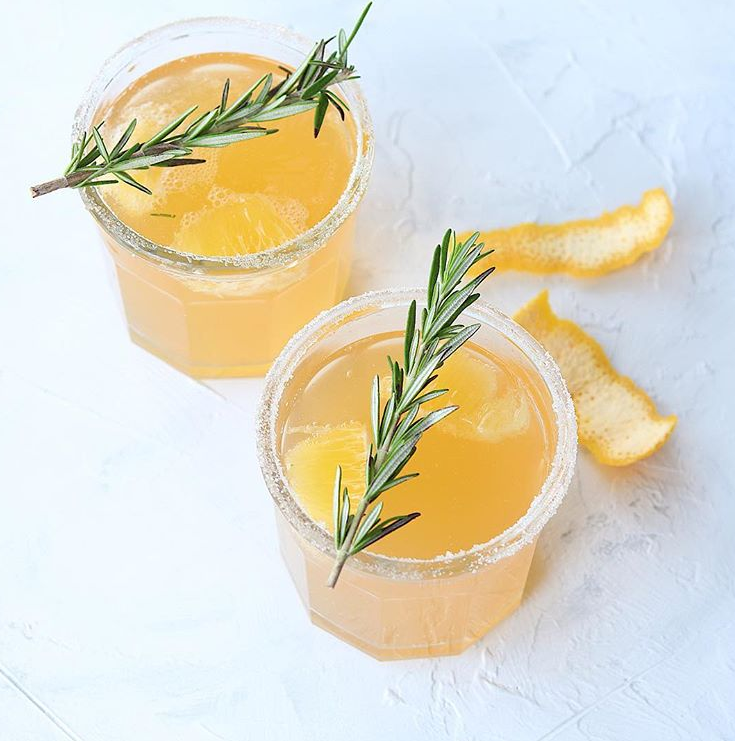 Prep Time: 20 min
Cook Time: 5 min
Servings: 4
Ingredients:
½ cup honey
3 sprigs rosemary
2 pieces orange skin
¼ cup organic sugar
1 cup fresh squeezed orange juice – about 4 large oranges
A few cubes of ice
1 cup soda water
Extra rosemary to garnish
Direction:
In a small pot over medium heat combine honey and rosemary. Cook until the honey starts to bubble, approximately 5 minutes, stirring occasionally.
Remove from the heat and let cool for 10 minutes.
Meanwhile rub each glass rim with a piece of orange skin and dip in to the sugar bowl, fill all the cups with ice cubes.
Transfer the infused honey to a mason jar with a secure lid. Add the orange juice and shake until combined and frothy.
Divide the infused orange juice between the 4 cups. Top with soda water and garnish with a sprig of rosemary.
For a twist to this drink add a few splashes of Prosecco. Enjoy!
THE REAL FOOD FRIDGE - Natures Fare said: "[…] Learn more health and wellness tips from Karlene Karst. […]".