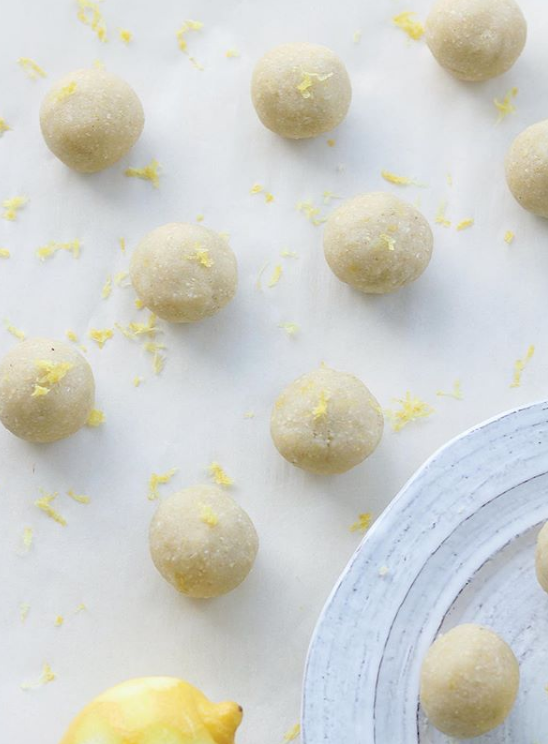 Prep Time: 25 min
Cook Time:
Servings: 16 medium sized balls
Ingredients:
1 ½ cup raw cashews – soaked for one hour
½ cup coconut butter
½ cup shredded coconut – unsweetened
¼ cup melted coconut oil
Juice of 2 medium lemon
Zest of one medium lemon
¼ cup maple syrup
1 teaspoon pure stevia leaf extract
Pinch of sea salt
2 tablespoon coconut flour
Extra lemon zest for topping – optional
Direction:
Combine all the ingredients in a food processor, except the coconut flour, and process until the texture becomes smooth.
Add the coconut flour and mix until dough forms.
Transfer the mixture in to a medium sized bowl and place in the freezer for 10 minutes.
Remove the mixture from the freezer and using a one-inch ice-cream scooper form onto balls.
Sprinkle with lemon zest and serve right away.
Left over can be refrigerated for up to 10 days or frozen up to a month.
THE REAL FOOD FRIDGE - Natures Fare said: "[…] Learn more health and wellness tips from Karlene Karst. […]".