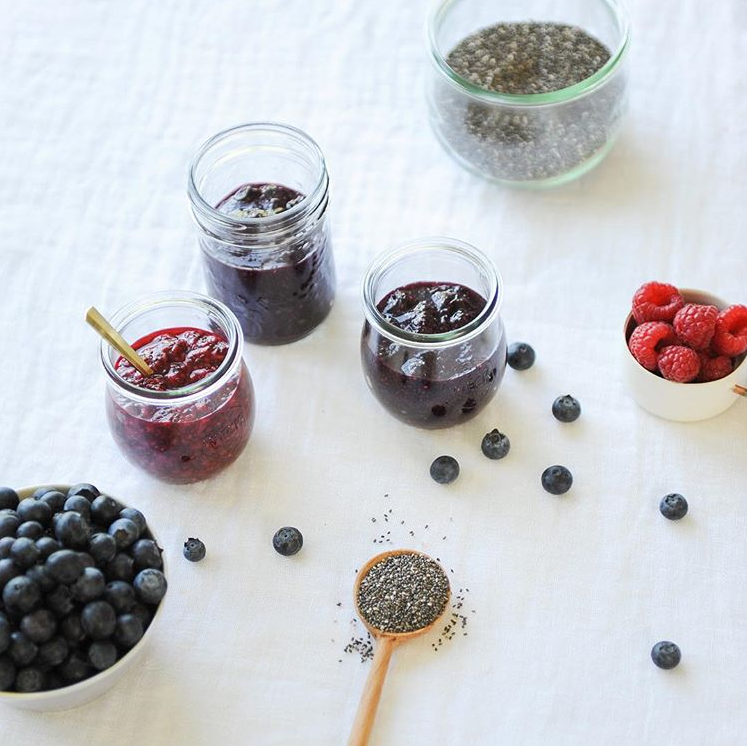 Prep time: 10 minutes
Ingredients:
1 cup of fresh or frozen raspberries
1 tbsp maple syrup or coconut nectar
1 tbsp chia seeds
Direction:
Put a cup of fresh (or frozen raspberries) in a small saucepan. Heat over medium heat until raspberries start to lightly boil
Add 1 tbsp maple syrup (or coconut nectar). Let raspberries simmer until saucey.
Add 1 tbsp chia seeds. Stir. Remove from heat and let thicken.
Use as a topping on your favorite bread or as a filling for chocolate cups.
THE REAL FOOD FRIDGE - Natures Fare said: "[…] Learn more health and wellness tips from Karlene Karst. […]".