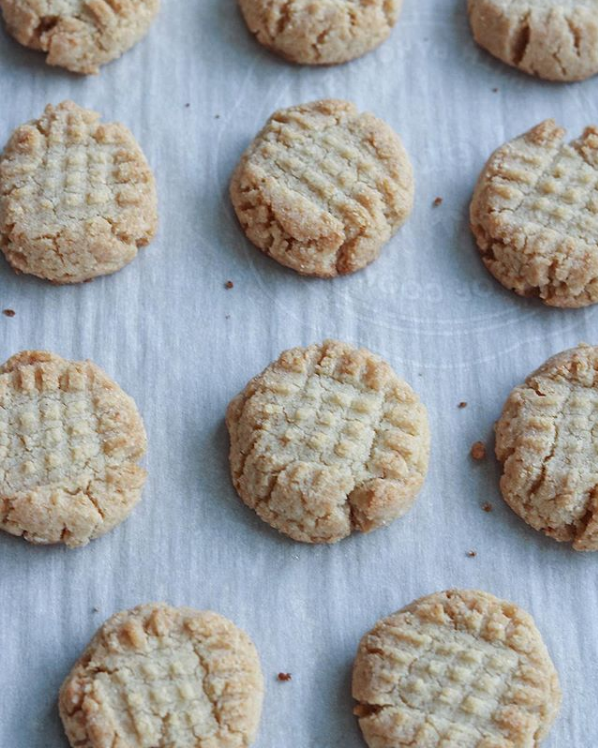 Prep Time: 10 min
Cook Time: 12 min
Servings: 12-13 cookies
Ingredients:
1 cup almond flour
½ cup coconut flour
¼ cup gluten free flour – I used Bob's Red Mill brand
½ cup organic white sugar
½ teaspoon baking powder
1 teaspoon vanilla extract
¾ cup butter – NOT melted (you may substitute vegan butter)
1-2 drops of orange essential oils (make sure they are food grade)
Direction:
Preheat oven 350 ° F. Line a baking sheet with parchment paper and set aside.
Add all the ingredients into a food processor. Pulse until everything is combined. This should take about 2-3 minutes. The mixture should be crumbly not like a dough.
Using a 1-inch ice-cream scooper, scoop out the mixture and place on the baking sheet.
Use the back of a fork to flatten each cookie. Once vertically and once horizontally. Or you can use the bottom of a measuring cup to flatten.
Bake for 12 minutes.
Remove from the oven and allow to cool completely before serving.
THE REAL FOOD FRIDGE - Natures Fare said: "[…] Learn more health and wellness tips from Karlene Karst. […]".