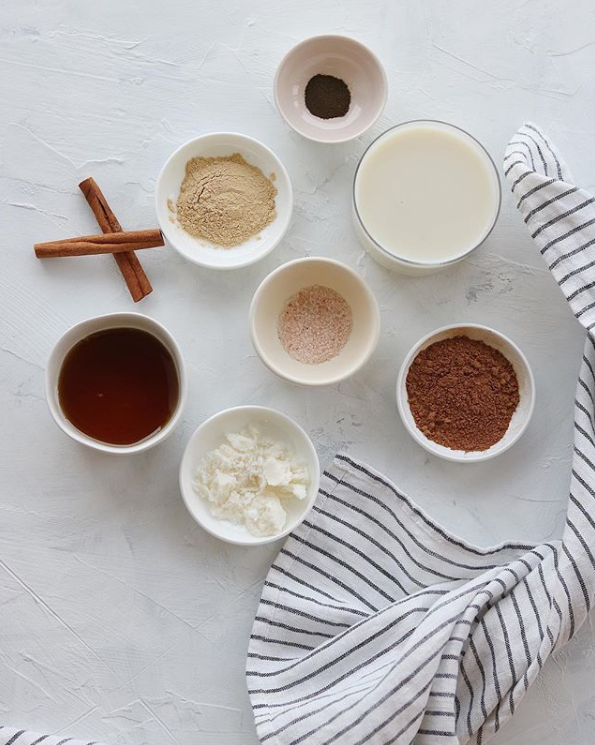 Prep Time: 5 min
Cook Time: 5 min
Servings: 1
Ingredients:
1 ½ cup coconut milk (canned)
2 tablespoon unsweetened cacao powder
1 teaspoon maca powder
¼ teaspoon cinnamon
1 tablespoon coconut butter
2 tablespoon maple syrup
¼ teaspoon vanilla extract
Pinch of sea salt
Direction:
In a sauce pan steam the coconut milk until it's warm.
Transfer the steamed coconut milk into a blender and add the remaining ingredients.
Blend for 1 minute. Serve right away!
Favourite Holiday Recipes - YOYOMAMA said: "[…] Gingerbread Granola by Karlene Karst Did you try Karlene's delicious chocolate protein bites? It's an awesome recipe she shared with YOYOMAMA and we are digging it. We are also digging this tasty gingerbread granola. The best part? You can make it up to two weeks in advance. Breakfast over the holidays has now been sorted! Get the recipe on Karlene's website. […]".