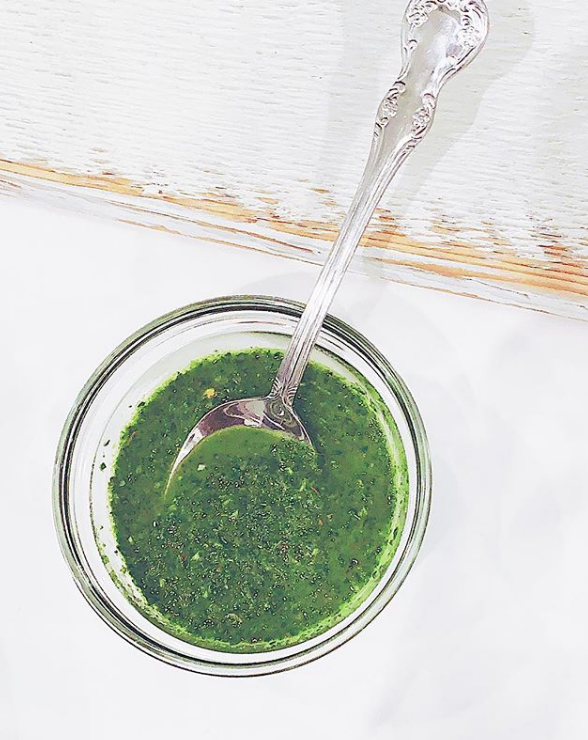 Ingredients:
1 cup baby spinach leaves
1 garlic clove minced
1.5 tsp dried oregano
2 tbsp red wine vinegar
1/4 tsp red pepper flakes
1/4 tsp salt
1/2 cup extra virgin olive oi
Direction:
In a food processor pulse together spinach, garlic, oregano, vinegar, pepper flakes, salt.
Pulse until finely chopped, stopping to scrape down the sides of bowl with a rubber spatula as needed.
With motor running add oil I'm steady stream.
Scrape down sides of bowl again and pulse until mixture is well combined. Sauce should still have texture to it.
Will keep in airtight container for a week in refrigerator.
THE REAL FOOD FRIDGE - Natures Fare said: "[…] Learn more health and wellness tips from Karlene Karst. […]".