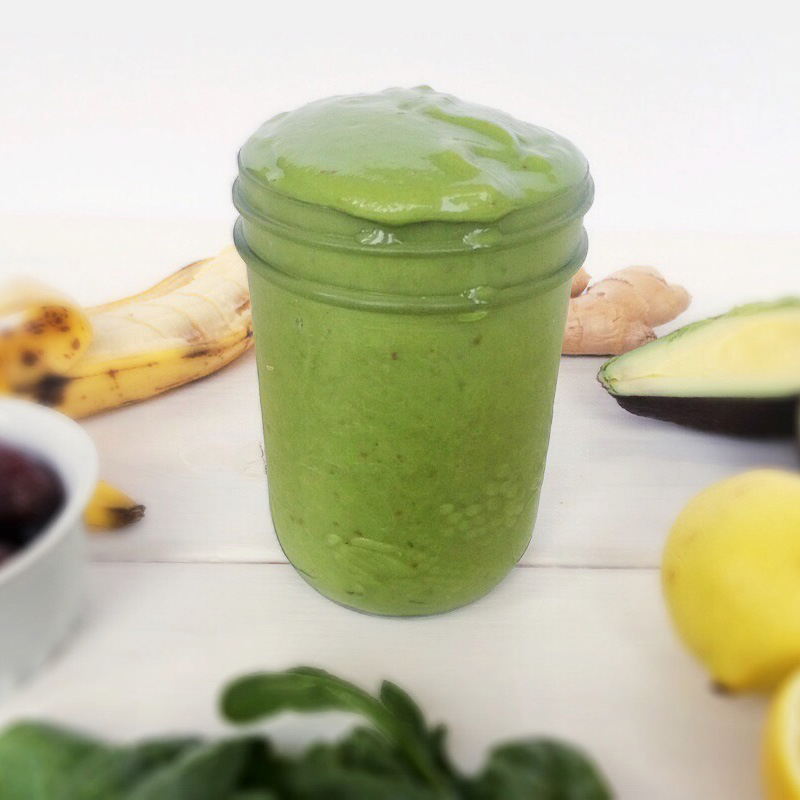 Serves: 1
INGREDIENTS:
1 frozen banana
2 cups of spinach
1/2 avocado
juice of 1/2 lemon
1 date, pitted
1 cup of filtered water
1 inch of fresh grated ginger
INSTRUCTIONS:
Simply add all ingredients into a high speed blender and blend until thick and creamy
For a thicker texture add a few ice cubes
Enjoy!
THE REAL FOOD FRIDGE - Natures Fare said: "[…] Learn more health and wellness tips from Karlene Karst. […]".