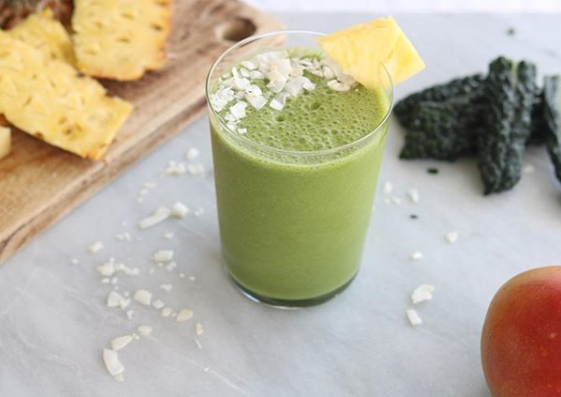 Servings: 1
Ingredients:
1/3 cup coconut milk
¼ cup Greek yogurt
1 cup frozen pineapple
1/3 cup frozen mango
1 frozen banana
2 cup fresh kale of any kind
1 tablespoon flax seeds
1 scoop Whole Earth & Sea Fermented Green – Tropical flavour
Topping – shredded coconut
Directions:
Place all the ingredients in a blender and blend until smooth.
I used shredded coconut as the topping to give a crunch, but feel free to add any fun toppings you like.
THE REAL FOOD FRIDGE - Natures Fare said: "[…] Learn more health and wellness tips from Karlene Karst. […]".