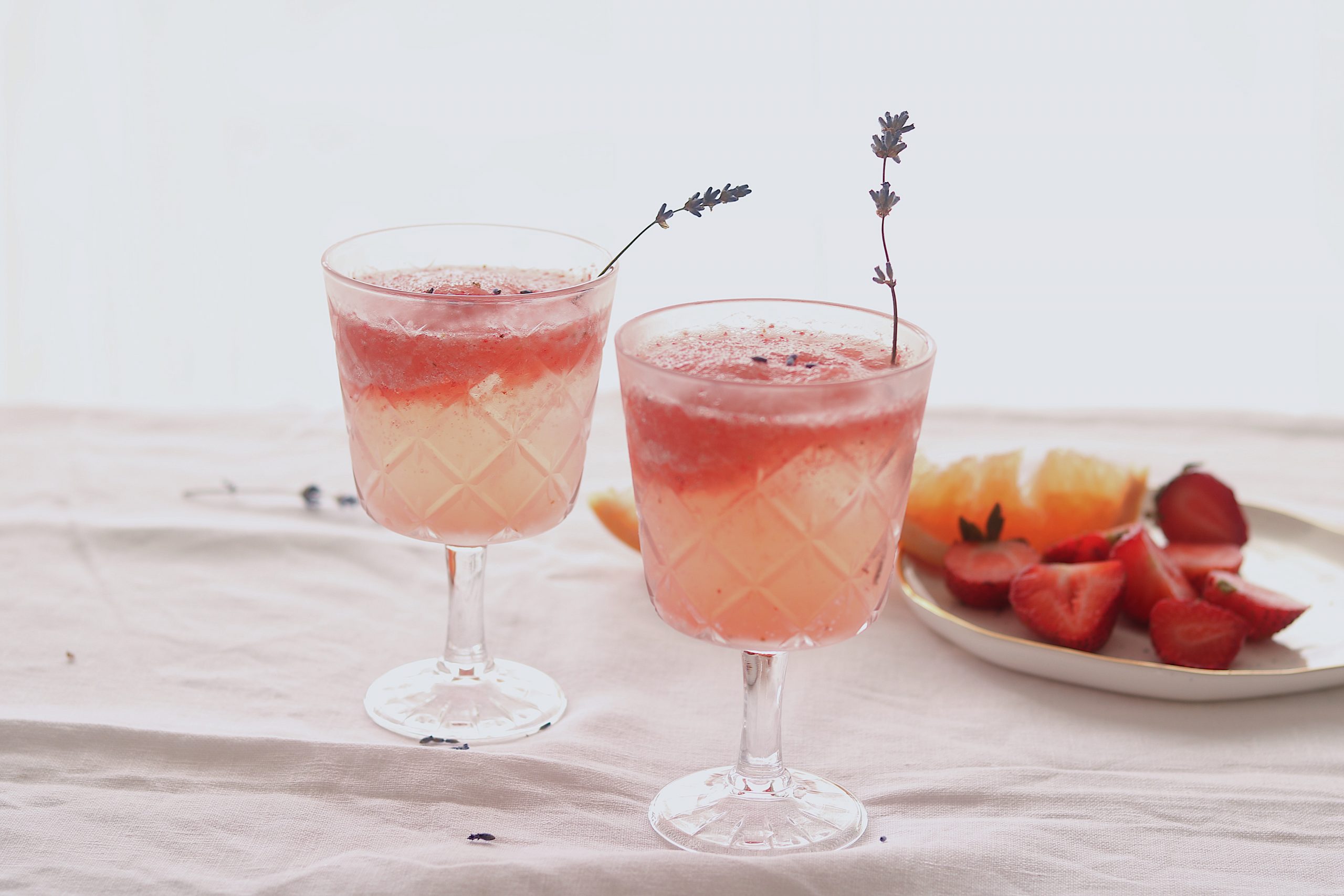 Serves: 1
Ingredients:
3 ounces of your favourite Rosé
3 ounces of sparkling water
1/4 cup fresh or frozen strawberries
2 cubes of ice
A few lavender flowers
½ tablespoon of honey
Direction:
Blend ice, strawberries, and honey together.
In a serving glass mix together the Rose and sparkling water.
Top it off with the strawberry mixture.
Add a sprig of lavender.
Cheers!
THE REAL FOOD FRIDGE - Natures Fare said: "[…] Learn more health and wellness tips from Karlene Karst. […]".