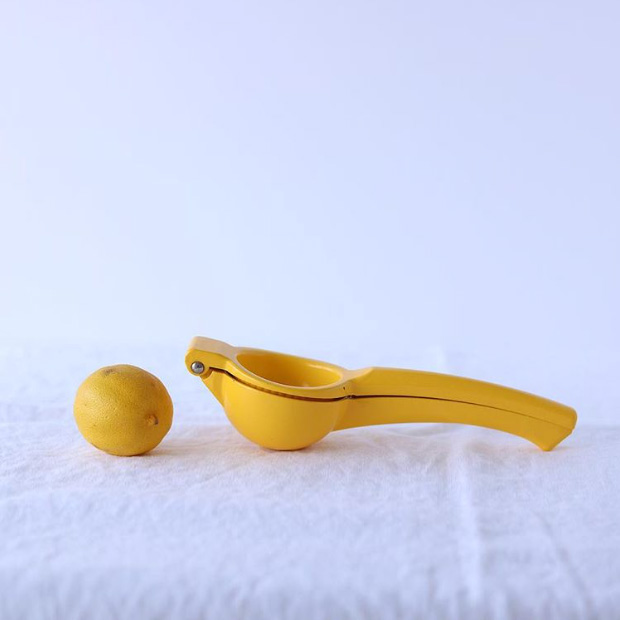 Amidst the season of latte's, pumpkin spice and hot chocolate, don't forget about your lemon water! (ps. And this lemon press is just the best)
There are so many incredible benefits to drinking fresh lemon water, but one of the most important is related to its antioxidant ability. Think about what happens when you squeeze lemon on an apple—it prevents it from browning—or slows the oxidative process down. The same process happens inside at the cellular level where these highly reactive antioxidants can deactivate and absorb toxic and harmful free radicals that are a cause of aging, inflammation, cellular damage, heart disease, exhaustion and overall chronic disease. Free radicals and inflammation are an inseparable process, and create a damaging cycle in the body.
I can't stress enough how important it is to increase the antioxidants in your diet from lemons, to blueberries, turmeric, ginger and greens, bring as many of them into your diet as you can. In addition to 6-8 glasses of lemon water daily, I also supplement with:
astaxanthin by @sea_licious, which is the most potent antioxidant in nature extracted from algae
curcuminoids (extracted from turmeric)
grape seed extract
and now during the winter months I increase my vitamin C and fruit bioflavonoids
How many glasses of lemon water do you drink each day?
THE REAL FOOD FRIDGE - Natures Fare said: "[…] Learn more health and wellness tips from Karlene Karst. […]".