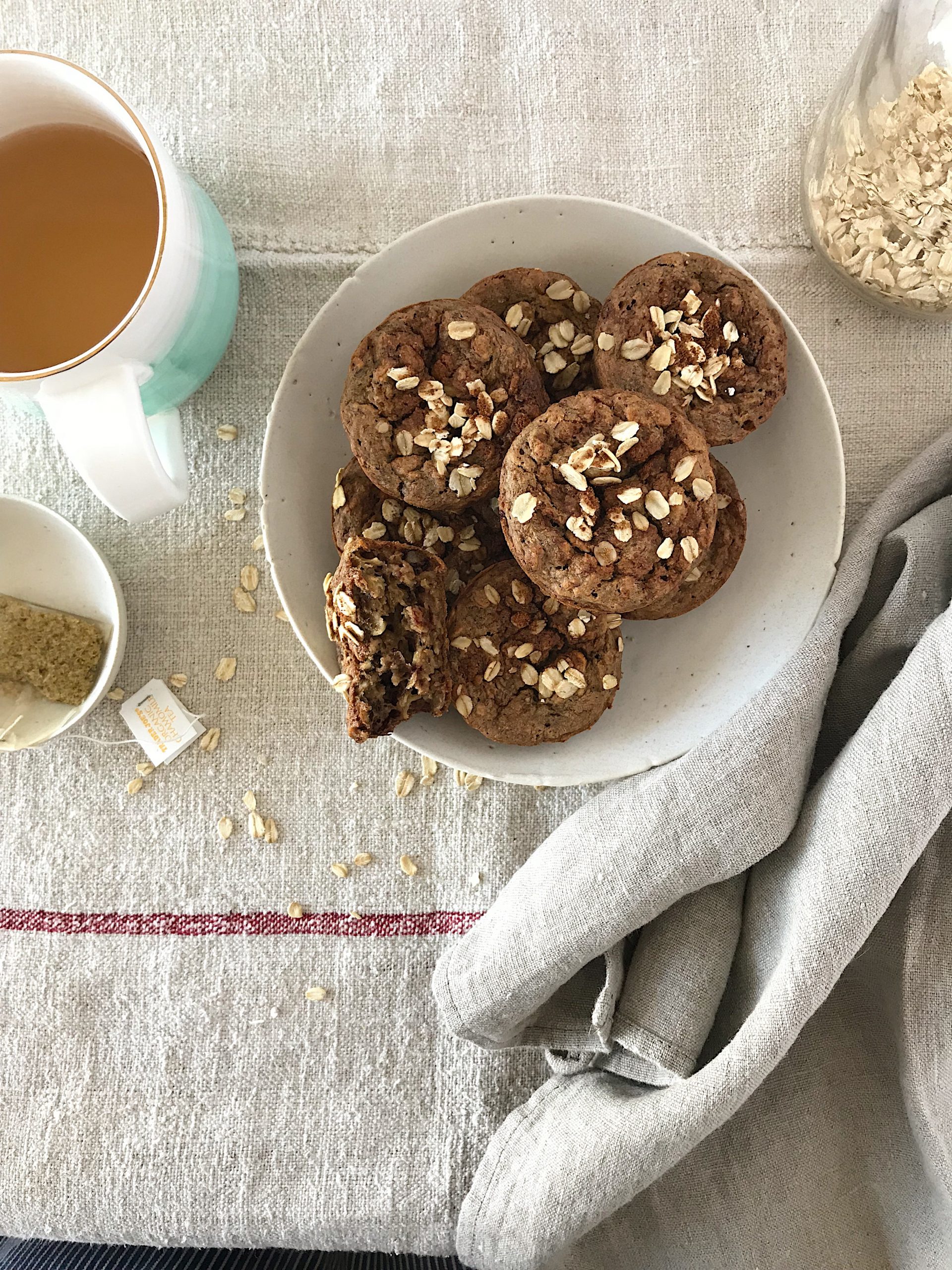 Servings: 12 muffins
Dry ingredients:
2 cups oat flour
1 cup rolled oats
1 teaspoon baking powder
½ teaspoon baking soda
Pinch of sea salt
1/2 cup chopped walnuts
Wet ingredients:
2 eggs
3 medium bananas – mashed
¼ cup maple syrup
¼ cup coconut oil – melted
1 teaspoon vanilla extract Toppings
2 tablespoons rolled oats
1 tablespoon coconut sugar
Directions:
Preheat oven to 325°F. Coat a muffin tray with non-stick spray and set aside.
In a large bowl combine oat flour, rolled oats, baking soda, baking powder, and salt.
In a medium bowl whisk the eggs. Add in the maple syrup, mashed bananas, coconut oil, and vanilla extract.
Add the wet ingredients to the dry ingredients bowl and combine. Fold in thewalnuts.
Pour the batter evenly into the prepared muffin pan. Sprinkle with rolled oats and coconut sugar.
Bake for 17-20 minutes or until a toothpick comes out clean.
Allow to cool completely and serve .
Note: store in an airtight container for up to 4 days.
THE REAL FOOD FRIDGE - Natures Fare said: "[…] Learn more health and wellness tips from Karlene Karst. […]".