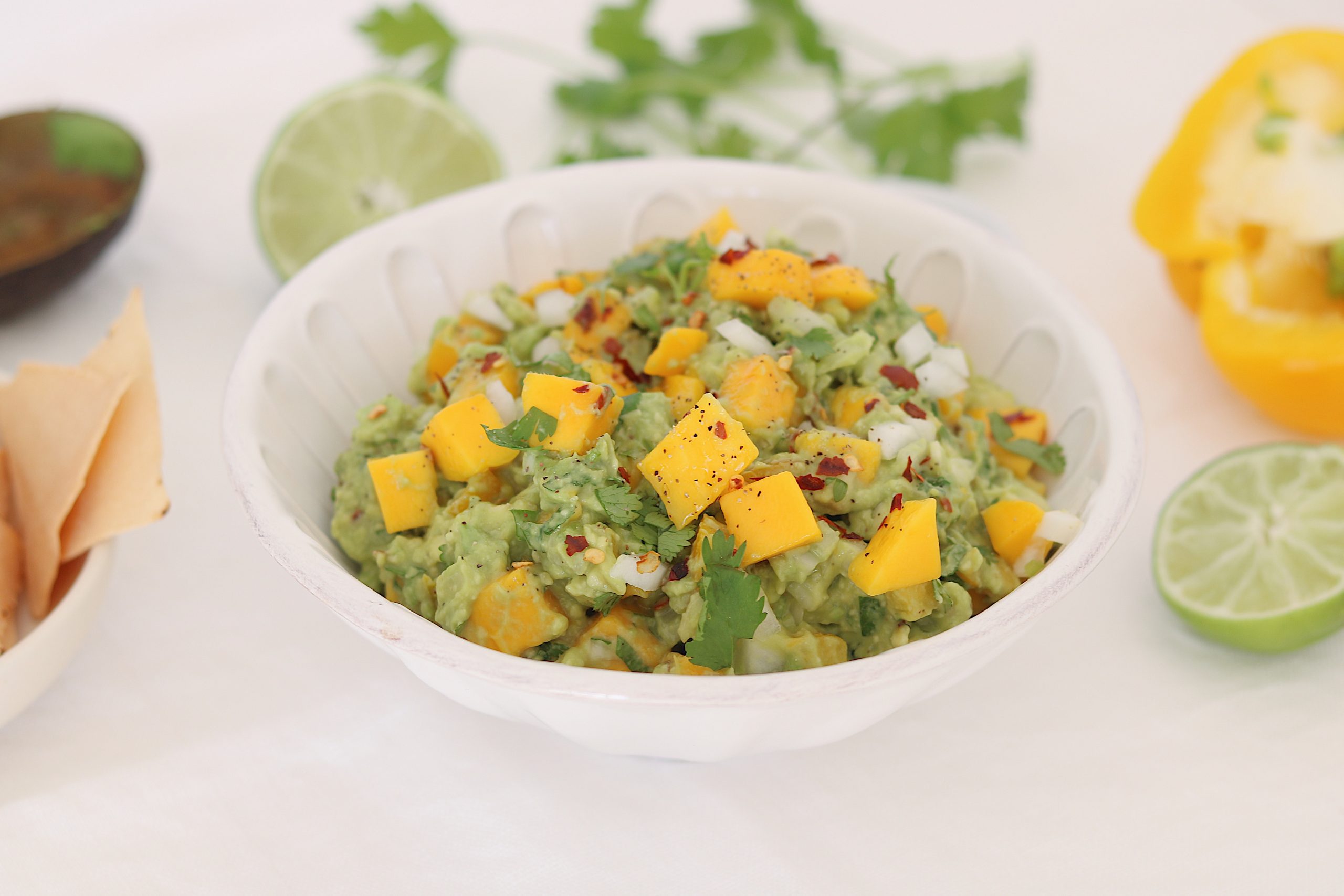 Ingredients:
2 avocados
1/4 diced white onion
Bunch of cilantro (I like a LOT) finely chopped
Juice of 1 lime
1/2 finely chopped jalapeño (optional)
1/2 tsp sea salt
Splash of avocado oil (for extra creaminess)
1 mango cut in small chunks
Directions:

In a bowl, mash avocado with back of spoon or fork until desired texture. Add in other ingredients and mix together.

Adjust the flavour with more lime, salt. Add a splash of avocado oil for extra creaminess. Stir in mango chunks. 

Enjoy on tacos, toasted bread, as a dip for raw veggies or serve with nachos (or you may just eat it with a spoon)?
THE REAL FOOD FRIDGE - Natures Fare said: "[…] Learn more health and wellness tips from Karlene Karst. […]".