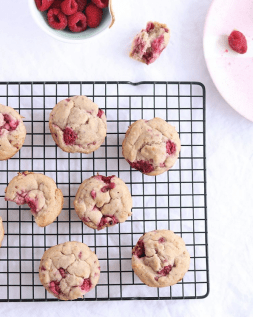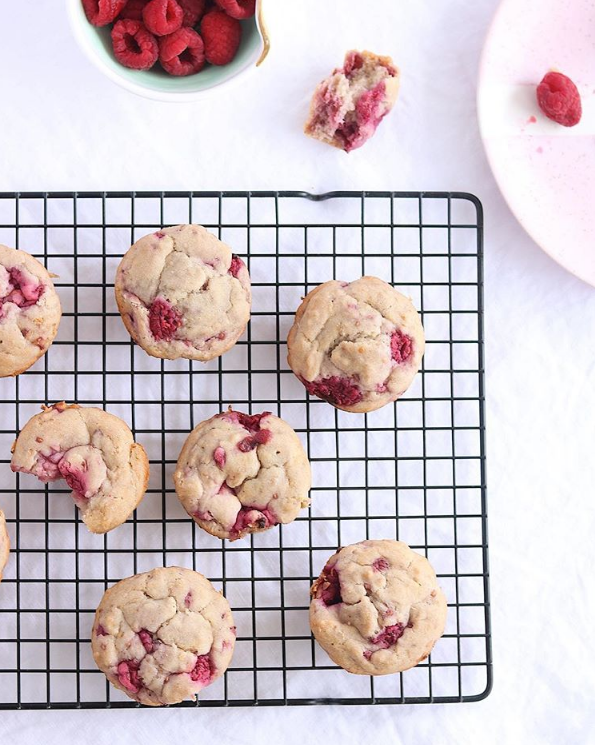 Vegan & gluten-free raspberry muffins
June 4, 2018
Servings: Ingredients: 1 ½ cup Bob's Red Mill Gluten Free flour blend 1 ½ teaspoon baking powder ½ teaspoon baking soda 2 tablespoons flax seeds + 6 tablespoons warm water – for flax eggs ¼ cup melted coconut oil ¾ cup honey – the runny kind ⅓ cup apple sauce ¾ cup coconut milk […]
READ THE BLOGPOST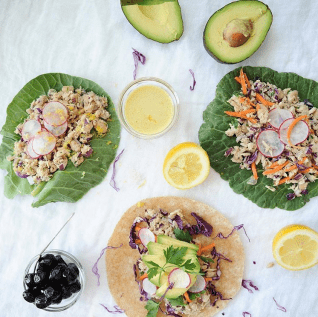 Tuna salad wrap
May 31, 2018
Ingredients: 1 cup ​canned cannellini beans, rinsed and drained 1 ​garlic clove, minced 2 tsp ​lemon zest 1 tsp​ Dijon mustard 2 tbsp​ extra virgin olive oil, divided 1 tbsp​ chopped fresh parsley 1 can​ tuna in water, drained  1 tbsp ​chopped fresh basil 2 tbsp ​chopped kalamata olives ½ ​celery rib, finely chopped […]
READ THE BLOGPOST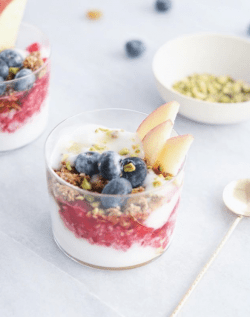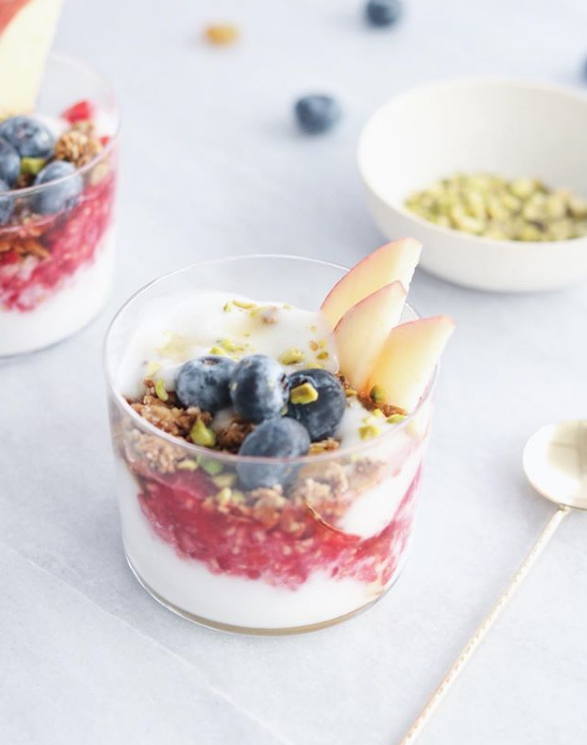 Silk coconut yogurt
May 25, 2018
Snack break with my new favorite unsweetened coconut yogurt by @lovemysilk! This is a must-try especially if you have given up dairy and are looking for something with the same texture, and mouth-feel as yogurt! I absolutely love it. Complete the snack with berries, granola and some nuts/seeds. Delish!
READ THE BLOGPOST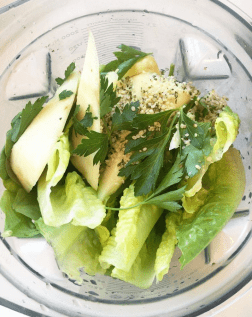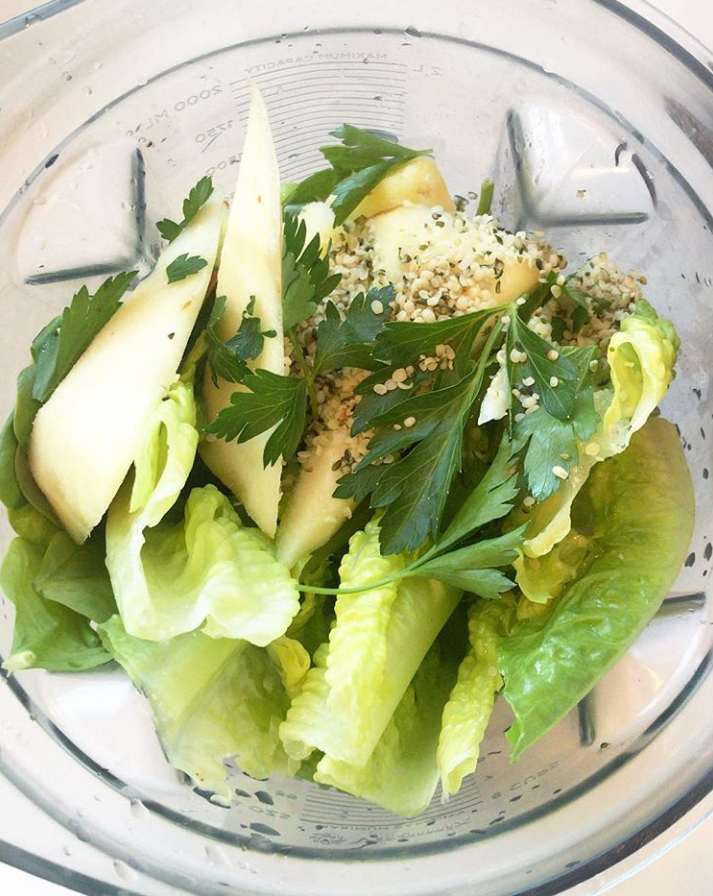 Food is power; food is health
May 23, 2018
Start your day with living food to fuel your body and create healthy, nourished energy.  If you are on your wellness journey the priority should be making your breakfast as wholesome and real as you can. I still remember the first smoothie I made many years back- milk, bananas, strawberries and flavored yogurt. It was […]
READ THE BLOGPOST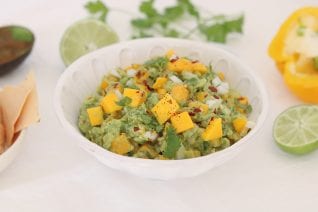 Mango guacamole
May 22, 2018
Ingredients: 2 avocados 1/4 diced white onion Bunch of cilantro (I like a LOT) finely chopped Juice of 1 lime 1/2 finely chopped jalapeño (optional) 1/2 tsp sea salt Splash of avocado oil (for extra creaminess) 1 mango cut in small chunks Directions: In a bowl, mash avocado with back of spoon or […]
READ THE BLOGPOST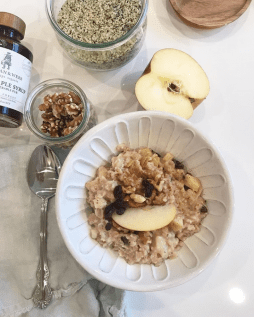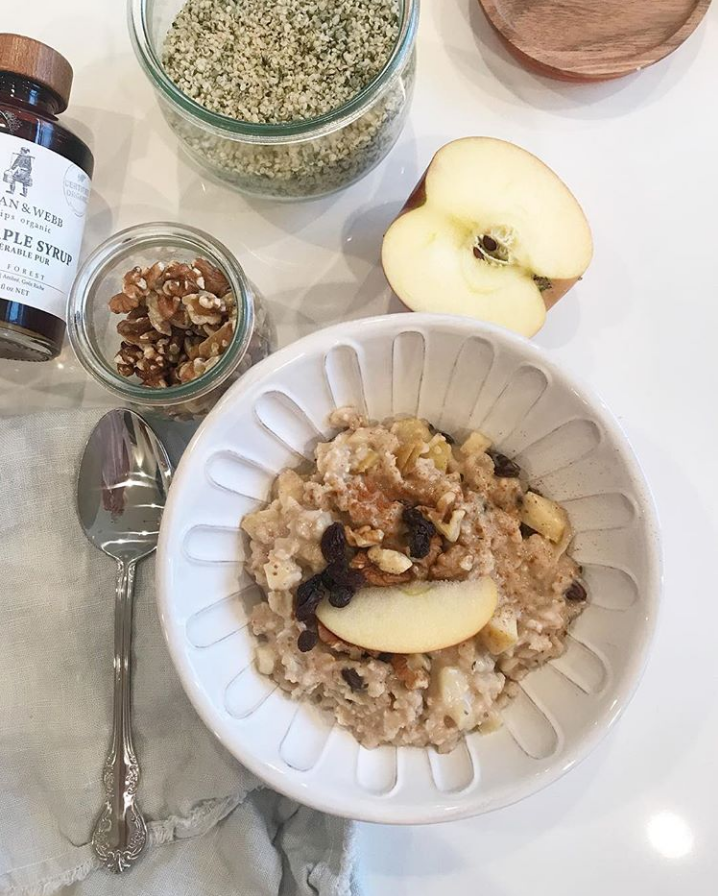 Cinnamon apple almond oatmeal
May 21, 2018
Serves 4-6  Ingredients: 2 cups oats 4.5 cups almond milk 1 tbsp hemp seeds 1 apple chopped  1 tsp cinnamon 1/4 cup raisins Directions: Bring almond milk to a boil over medium heat (stirring occasionally so as to not burn). Add other ingredients, stir and let simmer for about 12 min. Serve with your […]
READ THE BLOGPOST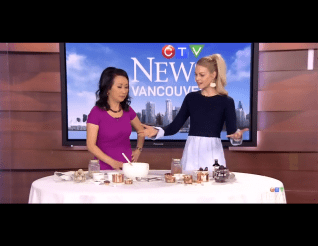 Healthy snacks to grab and go!
April 24, 2018
Some quick and easy meal ideas for the ones that eat their breakfast and lunch on the go. 
READ THE BLOGPOST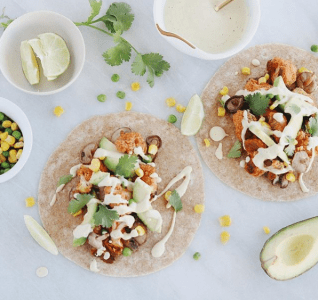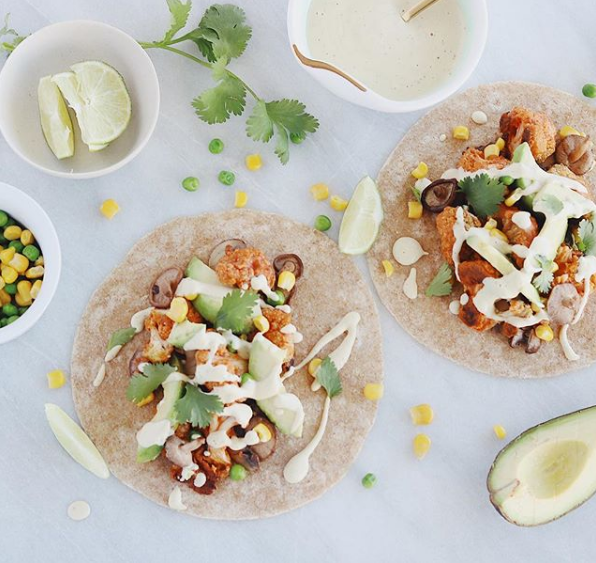 Buffalo Cauliflower Tacos
Servings: 6+ Tacos  Ingredients:  Buffalo Cauliflower 1 head of medium cauliflower – cut into florets 2 cups of oat flour 1 tablespoon garlic powder 1 teaspoon salt ½ teaspoon black pepper 1 ½ cup almond milk 1 cup buffalo hot sauce  Cashew Sauce (if I'm pressed for time during the week I skip the […]
READ THE BLOGPOST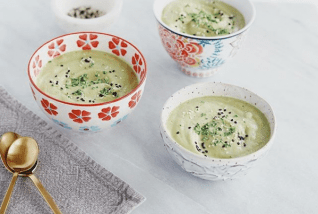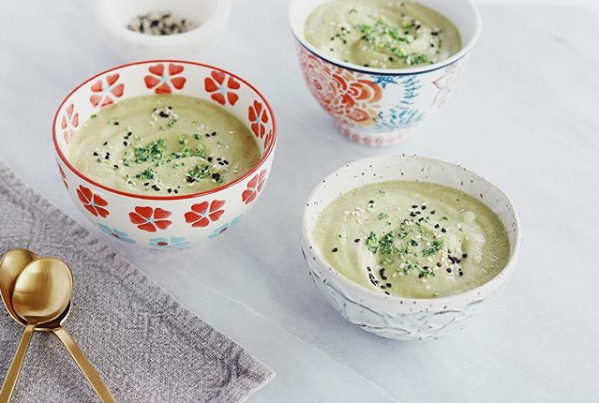 Creamy broccoli soup
April 23, 2018
Servings: 4-5 Ingredients: 4 tablespoons avocado oil 1 medium onion – diced 4 cloves of garlic – minced 2 stalks of celery – sliced 2 large carrots – sliced 1 medium head of broccoli – roughly chopped 5 cups vegetable broth 1 teaspoon salt ¼ teaspoon black pepper ½ cup raw cashews – soaked […]
READ THE BLOGPOST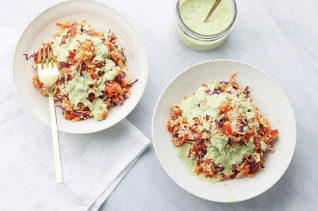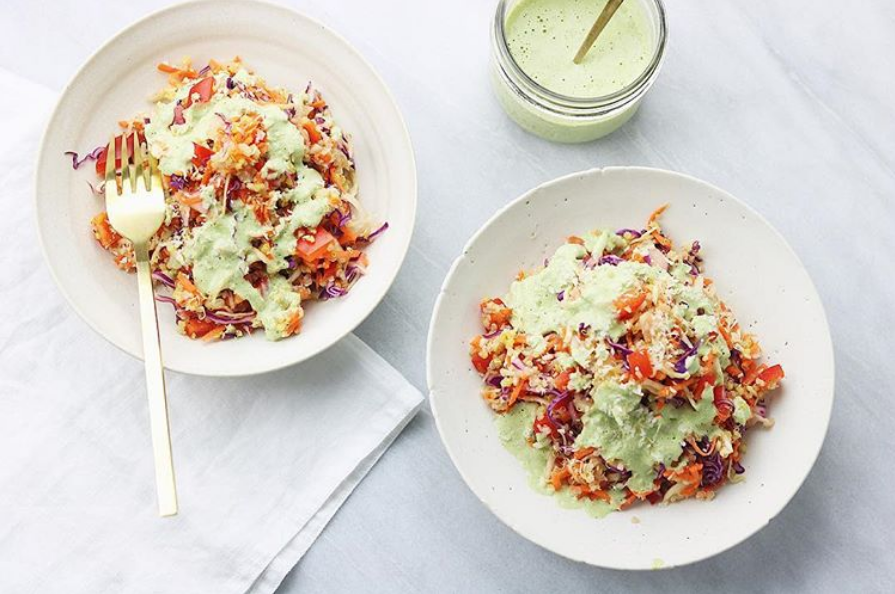 Lemon tahini sauce
April 2, 2018
Ingredients: 1.5 tbs tahini  3 tbsp olive oil 1 lemon juiced 2 tbsp honey 1/2 tbsp apple cider vinegar Pinch of sea salt and cracked pepper Optional (mint leaves or cilantro – use a high speed blender to make dressing if using herbs) A splash of water to thin Directions: Combine all ingredients in […]
READ THE BLOGPOST